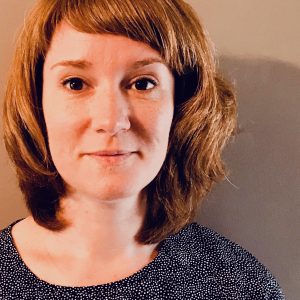 My name is Nic Pitts and I am a licensed acupuncturist and board-certified herbalist. I've always believed that life guided me to the path of Chinese medicine. My grandmother was Cherokee and spent a lot of time in Japan. Because of this, I grew up in an environment where I had early exposure to Asian culture and natural medicine and spirituality. I came to the study of classical Chinese medicine through my study of Asian religions and medical systems. What started as childhood interest in feng shui and meditation, continued into study of Buddhism, Daoism, Ayurveda, and Chinese medicine while pursuing my Bachelor of Arts in English. This is where I first learned about Jeffrey Yuen, 88th generation Daoist priest of the Jade Purity tradition.
I moved to Asheville, NC after finishing my undergraduate degree. There, I delved deeper into the practice of meditation during a seven-day Vipassana retreat and began a personal yoga practice. Once I learned that the only Chinese medical school in Asheville was also a school based on the teachings of Jeffrey Yuen, I knew I had landed in precisely the right place. This is also where I met Abby! I spent the next four and a half years there, studying with practitioners at the top of their field. While practicing at the student clinic, I learned that I have an affinity for working with stress, anxiety, trauma, digestive issues, and gynecology.
I'm new to the Durham/Chapel Hill area, so I look forward to exploring all that this town has to offer. My heart belongs to my sweet dog, Zelda. I've always believed that the most important steps to healing come from within, so I am here to learn about you and your journey to wellness.
Contact me or schedule an appointment so we can explore your wellness path and potential treatment options.