Who Are Your Practioners?
A&A is a collaborative practice, which means we draw from each other's experience and share perspectives to ensure the very best care for each of our patients. We consider it a great honor to assist patients along their wellness path and work together to ensure you have all the resources you need to succeed. We want to be advocates for your health and wellness … because You Are the Point!
Click on our pictures above for more information on our individual training and interests.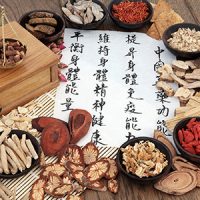 What do all the letters mean?
MAOM
This means an acupuncturist has earned a Master's degree in Acupuncture & Oriental Medicine.
LAc
LAc means an acupuncturist is legally licensed to practice. We are licensed in the state of North Carolina through the North Carolina Acupuncture Licensing Board. Abby's license number is LAc-951 and Gabe's is LAc-918.
Dipl. of OM
This means an acupuncturist is nationally certified as a Diplomate of Oriental Medicine. This is the highest level of national certification and indicates one has passed all of the national board exams, including Biomedicine, Foundations of Oriental Medicine, Acupuncture, and Herbal Medicine. More info at National Certification Commission for Acupuncture and Oriental Medicine